Do people find opera intimidating? That strange, complex, extravagant, beautiful art form?Since its creation around 1600 it has always been associated with the wealthy and the privileged, kings, and courtiers, money and furs parading in glorious citadels (see Opera Garnier Paris in photo) dedicated to the protection of its elite status.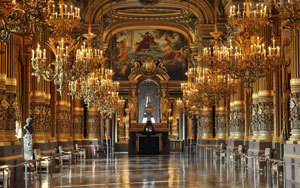 It is expensive to attend, perceived as inaccessible, and requires investment in a new wardrobe if you are to mingle as a peer in the intermission crowds. Well, that, at least, is its reputation. But opera has tried very hard in recent years to break down those barriers.
The greatest access revolution happened 20 or more years ago with the advent of surtitles, a system which provides a simultaneous translation of the opera's text or libretto. This allows everyone to really understand the drama and action as it happens. Much better than the previous model that assumed that any audience not only knew the opera well but was also fluent in whatever language the composer was writing in, Russian, French, Czech, Hungarian, Chinese, German, Spanish, English. A great step forward, although one that was hard fought against by the strong resistance of orthodox operatic thinking that railed against the mystique and ritual of opera being destroyed.
In recent years, we have seen opera in HD video productions beamed into movie houses across the globe from the MET Opera New York (in photo right), and many other opera companies.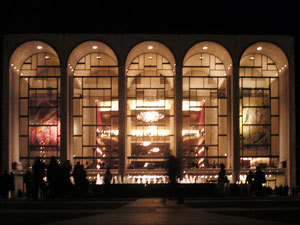 MET productions are also projected on giant LED screens in Times Square and Lincoln Center Plaza in New York City and there is an annual summer series of these outdoor performances. The use of advanced technology has created all sorts of reactions: Traditionalists worry that the art form will be irrevocably damaged by turning it into a captioned, up- close-and-personal look at the mechanical minutiae of singing and acting as well as the imperfections of performers' faces and figures. (Those jumbotron close-ups can be even more cruelly revealing than those on a TV set. And one recalls the early years of the MET's live opera telecasts when soprano Renata Scotto was inspired to shed some pounds so as to improve her screen appearance.) On the other hand, many new fans have expressed excitement and relief that opera is at last being made fully accessible to the masses.
There are certainly lots of questions raised by the HD phenomenon. For example, has the audience demographic changed so much that a new vehicle of delivery (and cost structure) is now a necessity? Will audiences for live regional opera productions be negatively affected by the phenomenon–with people choosing to see the MET on screen rather than their hometown companies? Perhaps we should embrace all of these questions as really interesting research and development topics from which new models of connection between a community and its arts practitioners might occur.
What is certain is that opera in HD is the largest marketing initiative ever undertaken in the arts and as such, when an assessment is made at the appropriate time, the question to be answered will be, can the problems and challenges of the art form be answered exclusively in marketing terms, or is the solution something far more systemic?
But if you haven't got a budget of many millions, small might also be great. There are many smaller more entrepreneurial, more flexible and diverse companies that work in communities in a deep and interactive way. Consider Fulham Opera in London, which is completing a full Ring cycle in St. John's Church, Fulham; or Experiments in Opera in New York City which incubates new works with composers and performers. or Kiez Oper! (Neighborhood Opera) in Berlin, which in February 2013 staged an operatic mashup called Insanity in the old Stadtsbad, an abandoned swimming pool. ;
These companies are much more like the smaller theatre companies – risk taking, diverse, more colourful, fleet of foot, community based, accessible and excellent in performance. So no artistic compromises but more creative interconnections.
Music can learn so much from other art forms and their challenges and ideas for reinvention.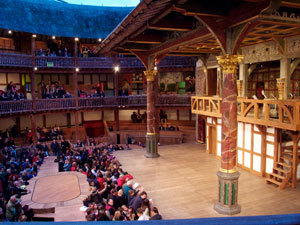 Theatre is certainly interesting – the style of production, the questioning, the new ideas, the responses received for the work. In recent years my wife and I have become great supporters of the Globe Theatre (in photo right) in London presenting to contemporary audiences Shakespeare as well as contemporary playwrights, with a style and energy that sweeps all before it in a reconstruction of Shakespeare's original theatre and almost on the same site. The only major difference has nothing to do with the experience (downstairs stand and watch the two upper balconies sit on back breaking benches) but the audience capacity. The new Globe has space for 1500 and Shakespeare's original has 3,000! And my word it's full.
We have also been mesmerized by such extraordinary new visions such as Murmurs, starring Aurelia Thierree and created by Victoria Thierree Chaplin, a fascinating exploration of the memories and impressions preserved in the walls around us.

But what of museums and art galleries? For so long they were seen as some of the dullest and most intimidating experiences known to man and most particularly to groups of school children forced to trudge around a stultifying museum on the most boring day of the year. All that has changed. Museums are fun. They are interactive. They educate but in an entertaining way. They raise awareness of key social issues such as climate change or racism. They are contemporary even when showing the works of Mantegna or Rembrandt. This new level of communication, and interaction demonstrates a brash reinvention, risk taking, marketing and a serious reach out into the community. Today museums and galleries are places kids adore visiting, it's one of the highlights of the year. They are places families choose as their day out. Audiences have increased dramatically and their place in our world and society is legitimate and relevant. Check out these examples: Exploratorium in San Francisco; Museum of Glass in Tacoma, WA; Cleveland Museum of Art,; and London Science Museum and Boston's own Institute of Contemporary Art.
Most orchestras, au contraire, maintain past models of educational experience with concerts where kids are bussed in and made to sit through an interminable 60 minutes of a special program at the orchestra's home base. Many report that the boredom level for kids, and indeed musicians, is way up there, and it leaves the experience of a concert and of music perplexing and intimidating.
This preferred model is a curious replication of Leonard Bernstein's famous young people's concerts with the New York Philharmonic Orchestra in the 1960s.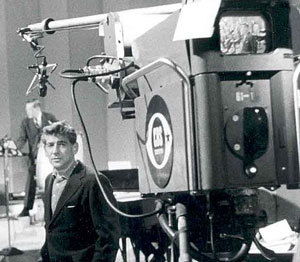 When you watch videos of these concerts it is a fascinating experience. Bernstein the consummate communicator, the maestro, the visionary, taking young people into his world. But the experience is unique to him and certainly unique to its time, the 1960's. It reminds me of that old phrase "the past is a foreign land, they do things differently there." Bernstein's kids are well educated, play musical instruments, wear sports jackets and ties and understand terms like impressionism and polytonality. The experience is high-brow, challenging, and essentially passive. Today's kids have very different expectations and experiences. Very few are learning an instrument. They are used to interactivities, brief moments of focus, high production values, and technology. Their experience of orchestral music is fleeting and unimportant. And yet there is a great opportunity waiting out there for a new model. This could be based on interactivity and participation for the non-music specialist providing a connection between their type of music and the music and life of a professional musician. This could be so exciting and such a great use of resources. It could transform relationships with the community.
It has been said that though the "educational" kids' concert is merely a symptom of the general malaise in programming and concert presentation in the main orchestral season. It seems to be down to asking what audience and audience development do we want? Surely we would all want our audiences to be younger, more excited, more diverse, more spontaneous, less exclusive, more democratic so that the charge "well…I wouldn't be welcome there," could never be made. This fundamental question should be used as the basis for brainstorming within performing organizations, between musicians, singers, boards and management. This isn't about another marketing initiative. It is something far more systemic and far more important.
Perhaps we need to start with the role of musicians and their contribution to their community. This needs to be far more than the narrow definition that institutions have traditionally demanded. It should explode the old model of the musician working in isolation from society, and devoted only to his own artistic development. It should instead embrace the whole "package" that a musician can bring to his art including a rich creativity, experience, and new ideas.
But in addition to internal brainstorming within institutions, orchestras should consider inviting some of those provisionally converted (or unconverted) audiences to talk about what they want and need. That would begin to establish some relationship and trust and, with luck, these "outsiders" would feel so empowered they will remain in the tent once invited. The power of this dialogue could challenge and reinvent whole orthodox notions of programming and presentation and connections with the widest community. We need to trust more and have the confidence to relinquish authority and established structure, and ultimately to try new ideas, to take risks, to fail and succeed.
But I suppose at the end of the day it all depends on what we want. The status quo? Tradition? The Western canon? Ritual? Intimidation? Blame? Reaction? Or can we embrace some important questions and without any feeling of threat sit down and discuss new ideas? And the most important people in the discussion are the musicians. It is their creativity, their passion, their ideas and experience that could provide us with new direction. Just imagine discussions without parameters, just dreaming, but understanding our brave new world and our place and importance in reshaping our relationships.